GAPP and Anderson Churches for Racial Unity present
Criminal Justice: Current Realities and Future Possibilities A Panel on Seeking Systems that Restore Justice, Change Lives and Heal Communities
Panelists:
David Singleton, Ohio Justice and Policy Center
Dominic Duren, St. Vincent de Paul Reentry Program
Iris Roley, Freedom Activist, Black United Front
Moderator: Samantha Mosby, M. E. Lyons YMCA
Date: Thursday, August 17, 7:00 – 9:00 P.M.

Location: Immaculate Heart of Mary Church Welcome Center
7770 Beechmont Ave., Anderson Township, 45255
Registration requested at https://cjpanel.eventbrite.com 
or by emailing acru@cinci.rr.com
This program is free and open to the public.
About the presenters:
David Singleton
David Singleton is the Executive Director of the Ohio Justice and Policy Center. Mr. Singleton is an attorney who received his J.D. from Harvard Law School his A.B. in Economics and Public Policy from Duke University. Upon graduation from law school, Mr. Singleton received a Skadden Fellowship to work at the Legal Action Center for the Homeless in New York City, where he practiced for three years. He has worked as a public defender for seven years in Harlem and in the District of Columbia. After moving to Cincinnati in the summer of 2001, Mr. Singleton practiced at Thompson Hine before joining OJPC as its Executive Director in July 2002. He is also an Assistant Professor of Law at Northern Kentucky University's Salmon P. Chase College of Law.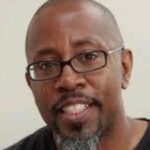 Dominic Duren
Dominic Duren, St. Vincent de Paul's Reentry Program Coordinator, is helping to educate the community about the barriers to employment faced by returning citizens.  A major goal of the program is to foster community collaboration in support of positive change, and recruit and train community volunteers as mentors. Dominic has first hand experience in the criminal justice system. When he was released, having earned an A.B. in Business Administration, he found that one of the greatest barriers to success for returning citizens is the lack of jobs. With the support of Brother Mike Murphy at the HELP Program, he received the opportunity he needed and became the director of that program. Now, he says, what he is dealing is life changing – in the best possible way.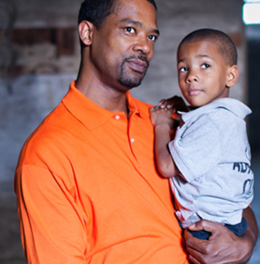 Iris Roley
Iris Roley is an original member of the Cincinnati Black United Front. In 2000, Iris and the CBUF led the effort to address police brutality and misconduct in Cincinnati. Their efforts led to Cincinnati's historic Collaborative Agreement. Iris has been invited to speak and consult in many cities including New York, Ferguson, Baltimore, Cleveland, Milwaukee and Puerto Rico. She has dedicated more than 15 years to the reform of police departments and the implementation of public policy. Iris is also the proud partner of RoSho Awards & Graphics. She currently lends her talents and time to various boards, including: AMOS Project, City Mangers Advisory Board, The Police Chief Advisory Board, The Community Police Partnering Center, Unofficial Juvenile Court in Madisonville, and the Summer Enrichment Program (A summer Math & Science Program).