TUESDAY, MAY 1, 7:00 – 9:00 PM
GAPP and Anderson Churches for Racial Unity welcome Dorothy Smoot and Chara Fisher Jackson, of the Greater Cincinnati Urban League, for a powerful discussing of social disparities, on Tuesday, May, 1, from 7:00 – 9:00 PM at Anderson Hills United Methodist Church, 7515 Forest Road, 45255.
With their input and guidance we will explore the Urban League's 2015 report "The State of Black Cincinnati: Two Cities." The evening will focus on connecting the suburbs to the city and recognizing that when some of us are struggling, we are all needed to create effective solutions. As Dr. King said, "We are caught in an inescapable network of mutuality, tied in a single garment of destiny. Whatever affects one directly, affects all indirectly."
Registration is requested at https://twocities.eventbrite.com or by email to acru@cinci.rr.com
This program is free and open to the public.
You can read the full Urban League Report here:
http://www.gcul.org/wp-content/uploads/2015/08/The-State-of-Black-Cincinnati-2015_Two-Cities.pdf
Please continue reading to learn more about our amazing and committed speakers: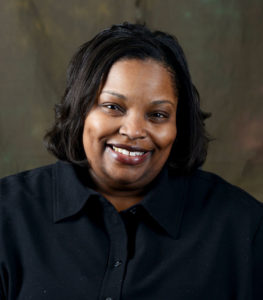 Chara Fisher Jackson
is the Executive Director of the Greater Cincinnati Urban League, a division of the Urban League of Greater Southwestern Ohio. She received her B.A. in International Affairs from Oglethorpe University, a Masters in Criminal Justice from the University of Cincinnati and a J.D. from the College of William and Mary. A former staff member of the American Civil Liberties Union of Georgia, she has led advocacy campaigns and litigation on voting rights, the school to prison pipeline and religious freedom issues.
Ms. Jackson is responsible for the daily operation of the Greater Cincinnati Urban League.  She oversees Youth and Adult programming in addition to the Community Police Partnering Center (CPPC), the Urban Leaders Program (formerly known as the African American Leadership Development Program) and the Sickle Cell Awareness Group.  All of these programs work together for the good of the community assisting participants with activities that advance the ULGSO mission of "transforming generations by promoting personal empowerment and economic self-sufficiency."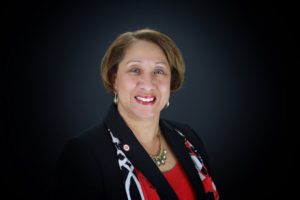 Dorothy P. Smoot
's background includes years of diverse experience in social service program delivery for adults and youth. Currently serving as Executive Director of the Community Police Partnering Center, Mrs.  Smoot ensures the principles established by the Collaborative Agreement are embodied in the use of Community Problem Oriented Policing and the Scanning, Analysis, Response and Assessment (SARA) model of problem solving.  She and a cadre of community engagement specialist facilitate training and technical support to community members interested in collaborating with law enforcement to address issues of crime and disorder that impact the quality of life in their neighborhoods.  She also serves on the Police Chief's Advisory Board, The Managers Advisory Group.