GAPP and ACRU invite you to
Across the Color Line: Reporting 25 Years in Black Cincinnati
with Mark Curnutte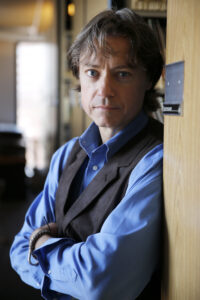 The award-winning Cincinnati journalist reflects on his book and the state of race relations in Cincinnati.
Tuesday, November 17, 7:00 PM (via Zoom)
Mark Curnutte is Visiting Instructor of Social Justice Studies and Journalism at Miami University. He is a career newspaper reporter, including the final 25 years at The Cincinnati Enquirer, where he was three times selected top reporter in Ohio by the Society of Professional Journalists. Published last year, his book Across the Color Line: Reporting 25 Years in Black Cincinnati, is a compilation of 80 stories about the experiences of African Americans in our city.
Registration Required To receive the event link, register at https://colorline.eventbrite.com
For more information, email gapp.peace@gmail.com