GAPP and ACRU present
Connecting Conversations with Kathryne Gardette
Tuesday, April 5, 7:00 PM
St Timothy's Episcopal Church 8101 Beechmont Avenue, Cincinnati, OH, 45255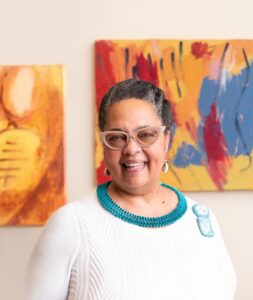 ABOUT THE PROGRAM
Kathryne Gardette, a Walnut Hills business woman known as an investor and advocate, describes herself as artistic, logistic, and a civic renaissance woman. She'll share how the power of introspection and authentic connection can help communities come together to make change. A member of Drums for Peace, Gardette has been creating change, beauty and opportunity in Cincinnati for many years.
Registration recommended at https://gardetteapril5.eventbrite.com or email gapp.peace@gmail.com
ABOUT KATHRYNE GARDETTE
Kathryne knows the power of introspection, authentic connection and the strength that comes from sharing your gifts with the world – and how that translates into work, teams, and clients. With a Master of Science in Positive Organization Development & Change, Kathryne Gardette, MSPOD, CMP, CTA passion and focus is on personal and organizational wellbeing. Kathryne connects with national + local organizations, companies and teams on success that grows and fulfills. GRATITUDE is her #1 tool and will be yours too after spending time with Kathryne.