Join GAPP and ACRU for What Work Is Ours to Do? Learning to be Antiracist
A Panel Discussion with Anderson Township Residents: (Panelist bios listed below)
Wednesday, July 22, 7:00 PM via Zoom
Resources
Native Source Readings All About Generations Trauma
Drawing on the work of Robin DiAngelo and Ibram X. Kendi, we are learning that racism is not about good people vs. bad people. It is about racist policies and ideas. To focus our antiracist work on changing racist policies and ideas to build justice and equality requires a shift in our thinking.
Join four Anderson Township residents as they share insights from their professional and personal experience about some of the policies that need to be changed and steps we can take to change them.
Registration required to receive the meeting link. Register Here
Honorable Alan C. Triggs, Municipal Court Judge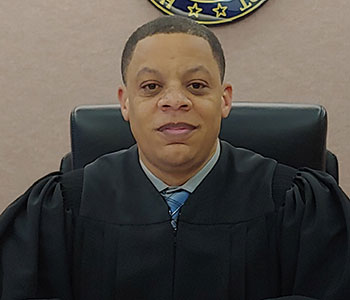 Judge Alan C. Triggs is a first-generation college and law school graduate. He was born and raised in the inner city of Cincinnati (Bond Hill) and is a graduate of Walnut Hills High School. In only three years, he obtained his B.S. degree in Finance and Accounting from Memphis State University. He immediately followed his undergraduate achievement and received his law degree from the University of Akron. Lastly, with the initial goal of becoming a Tax Attorney, he acquired an advanced law degree, LLM in Business Law. Prior to becoming a Judge, he was licensed to practice law in the states of Ohio, Kentucky, North Carolina, and Georgia, and in the Federal Courts of Ohio and Colorado.
His public service began as Assistant City of Cincinnati Prosecutor. After three years, he was appointed as a Magistrate Judge in Municipal Court where he served for 11 years. He then worked in the private sector as General Counsel for a company for 6 years before returning to public service when he was elected to his current seat as Municipal Court Judge. His well-rounded experience in both criminal and civil law has been the key to his success in efficiently administering justice and maintaining the most streamlined docket. He is improving the public's opinion of elected officials by providing an office that aggressively seeks fair and equitable outcomes. He has a proven track record of giving every litigant his full attention and patience. Affectionately known as the "Cupid Judge" of the Courthouse, he has officiated over 200 marriages.
Mary Annette Pember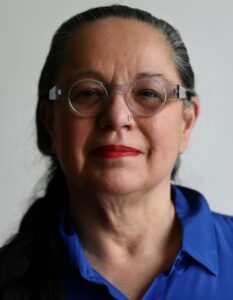 Pember is national correspondent for Indian Country Today; she has worked as an independent journalist focusing on Native American issues since 2000. Her work has appeared in other venues including the Guardian, Washington Post, Aljazeera, Rewire News, The Columbia Journalism Review, Yes Magazine, In These Times and others. She worked as a staff photojournalist and photo editor for mainstream daily newspapers for several years before beginning her writing career. In her writing and photography she has covered subjects including the high rates of sexual assault among Native women, sex trafficking, health, impact of historical trauma on Native communities and environmental challenges on Native lands, federal policy issues as well as cultural and spiritual topics.
Pember is the recipient of numerous media industry awards including The Clarion Award, Lifetime Achievement Award, Best Environmental Writing and Photography from the Native American Journalists Association, the Associated Press and others. She has been awarded grants and fellowships from Type Investigations Ida B. Well Fellowship, the Rosalynn Carter Fellowship for Mental Health Journalism, University of S. California Annenberg National Health Journalism Fellowship, The MacDowell Colony, the International Center for Journalists Data Award, the University of Maryland Journalism Fellowships in Child and Family Policy and others. She is an enrolled citizen of the Red Cliff Band of Wisconsin Ojibwe tribe and is past president of the Native American Journalists Association. She currently lives in Cincinnati, Ohio with her family.
Irene Encarnación, Faculty at NKU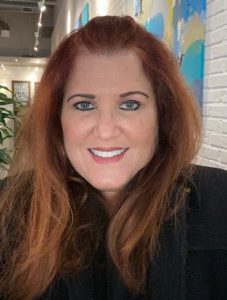 A native from Puerto Rico, Irene Encarnación is a proud Cal Berkeley 'Affirmative Action' graduate. She has been a resident of Anderson Township since 1988, and holds 30+ year experience leading successful educational and community outreach initiatives. Irene has been the recipient of multiple academic and leadership awards and recognitions, including: UC Clermont College Faculty Award for Promoting Good Student/Faculty Relations, Centro de Amistad & St. Mary's Basilica Alma Latina Award, NKU Faculty Excellence Award for Sustained Outreach and Public Engagement, NKU Dolores Huerta Social Activist Award, NKU College of Arts and Sciences Humanities Big Dog of the Month, NKU SPARK Commitment to Diversity, ELL Foundation Educator of the Year, LULAC Ohio Rosa Caskey Leadership Award, and the Teacher Diversity Matters National Symposium Recognition. Irene is in few words, a lifetime educator with no tolerance towards any form of abuse, discrimination or injustice.
Irene Encarnación is a Senior Lecturer of Spanish in the Department of World Languages and Literatures at Northern Kentucky University. At NKU Irene teaches courses in Latino Studies, Business Spanish, Caribbean Literature and Literature of Social Justice. Her goal as educator is to raise awareness towards other cultures, and to educate generations of culturally competent college graduates and future leaders.
In addition to a fulltime commitment to her family and career, Irene is today the 'former' Executive Director of Esperanza Latino Center of Northern Kentucky, a one-year pro bono position that she volunteered to assume as a founding member of this organization. Under Irene's directorship, Esperanza immediately became the most seek bilingual agency in the region advocating and providing services for the Hispanic/Latino and multicultural community. Under her leadership, Esperanza Latino Center also became the first 501(c)3 Hispanic/Latino center financed entirely by a team of community leaders from our region.
Jadyn Riggs, AHS Class of 2020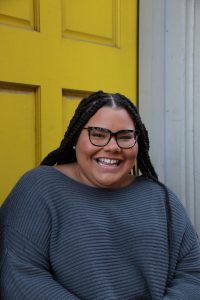 Jadyn Riggs is a recent graduate of Anderson High School. Jadyn has been a leader and activist for many years and has found a passion for educating and empowering others to find their voice in situations of injustice. She has been a part of various diversity groups, LGBTQ+ organizations, and other youth leadership programs throughout high school that have helped shape her leadership abilities and continual fight for equality and equity among all people. Jadyn will be attending the University of Cincinnati – College-Conservatory of Music, where she is hopeful to continue to be a leader and a changemaker for her community!